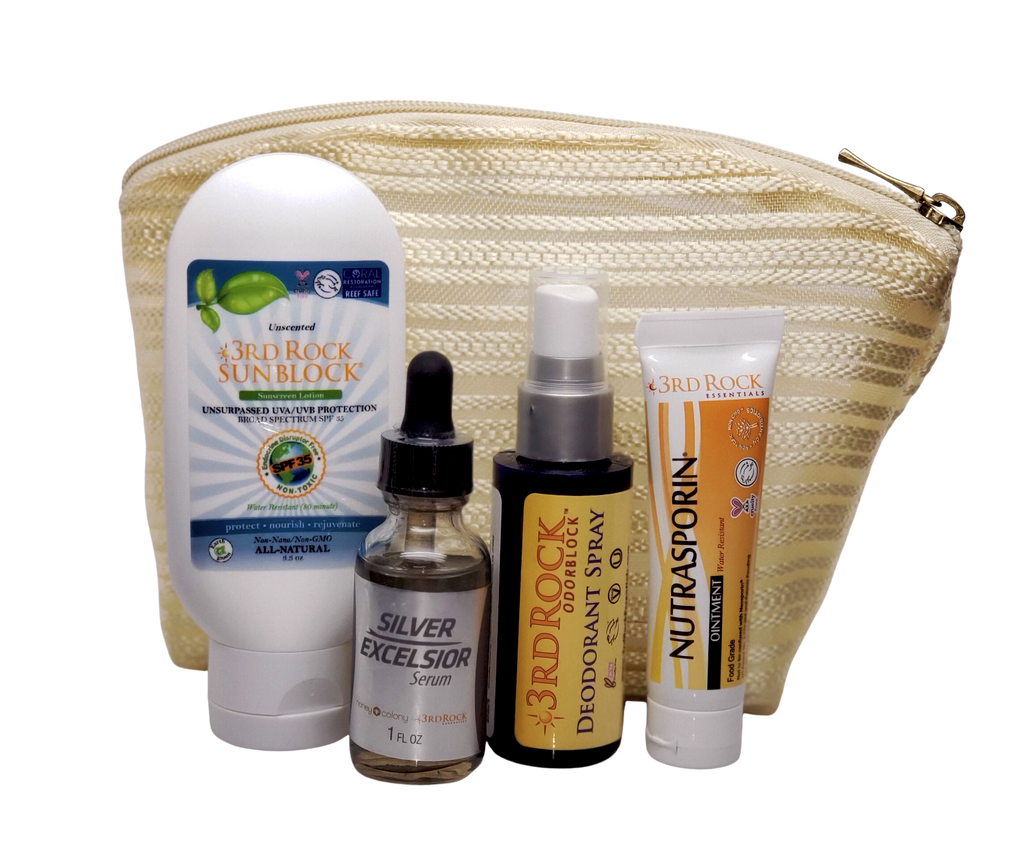 Health Gift Set featuring Silver Excelsior Serum 4000ppm Chelated Silver Oxide Serum
$145.95
The HEALTH GIFT SET features SILVER EXCELSIOR SERUM, our concentrated 4000ppm chelated silver oxide solution. 

This all natural 4 piece set includes our signature wellness products:
Nutrasporin® – Natural Silver Ointment – NEW Water Resistant version. Great for cracked lips, dry skin, burns and cuts
ODORBlock Deodorant Spray– Paraben, Aluminum and Alcohol Free (Also great for throats, sinuses, and hands)
Silver Excelsior Serum - Concentrated 4000ppm Chelated Silver Oxide. Dilute for internal and external use.
3rd Rock SunBlock® Sunscreen (Unscented) – All Natural and Organic Zinc SPF 35 – America's safest sunscreen.
Receive a  golden off-white  zippered  bag  that can be used to organize your health and beauty products at home or on the go. Lightweight mesh, with a braided pattern, this bag combines a versatil...
Read More