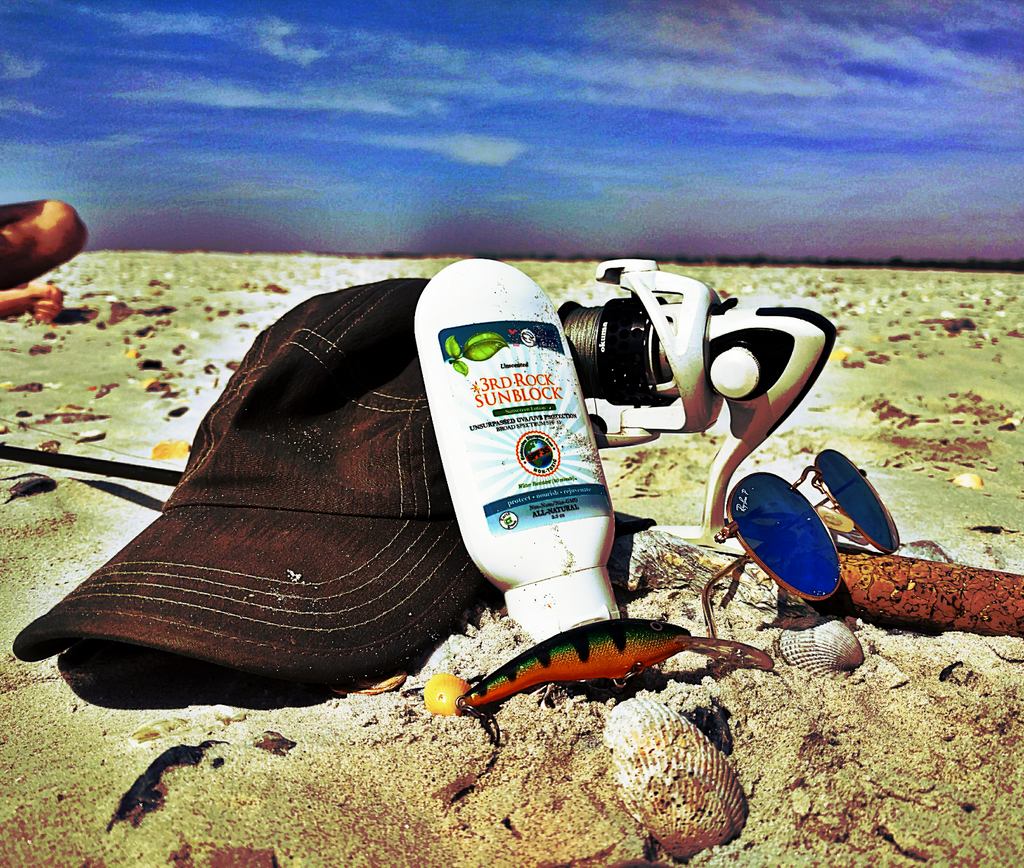 3rd Rock Sunblock Lotion SPF 35 is formulated exclusively from food-grade, edible sunscreen ingredients.  Consequently, it prevents skin damage caused by both the sun and the toxic synthetic compounds included in along list of ingredients to avoid.
In fact, unlike any traditional sunblock lotion, 3rd Rock SPF 35 offers UVA protection, and it prevents aging, wrinkling, and skin cancer much better than synthetic-based sunscreens. It does so by preventing the nuclear damage to cell DNA that causes cell mutation and, eventually, cancer. The advantage of 3rd Rock Sunblock Lotion SPF 35 is that it blocks UVA and UVB rays, rather than only blocking UVB rays like many standard sunscreens.
Why Should You Love It?
Not tested on animals
Provides UVA and UVB Protection, making it the safest sunscreen
Alkaline pH kills cancer cells before they form
100% natural and non-toxic
Made entirely with edible sunscreen ingredients
Environmentally safe, biodegradable, sustainable, non-synthetic and hypoallergenic
Formulated for so no sunscreen ingredients break down
SPF 35
3rd Rock Sunscreen Active Ingredients: Zinc oxide (23.5%), Inactive Ingredients: vegetable glycerin, distilled water, simmondsia chinensis (jojoba) oil, olea europaea (olive) fruit oil, L-arginine, aloe barbadensis leaf gel, cera alba (beeswax), citrus aurantium dulcis (orange) peel wax, phosphatidyl choline, boswelia sacra (frankincense) oil, rosmarinus officinalis (rosemary) oil, tocopherol, ascorbic acid, zea mays (corn) starch, maranta arundinacea (arrowroot) root extract, xanthan gum, gamma oryzanol, beta glucan.
What are the purpose of these ingredients in your sunscreen: xanthan gum, beta glucan, and gamma oryzanol?
Gamma oryzanol is rice bran extract which boosts SPF in our product to over 35 and is a strong antioxidant which is used by bodybuilders to increase muscle mass.
Xanthan gum is thickening agent that also has cytoprotective properties for skin cells.
Beta Glucan is also a very powerful antioxidant which quenches free radicals produced by the UV light from the sun on your skin.
Purchase online at:  https://3rdrockessentials.com/pages/sun-protection