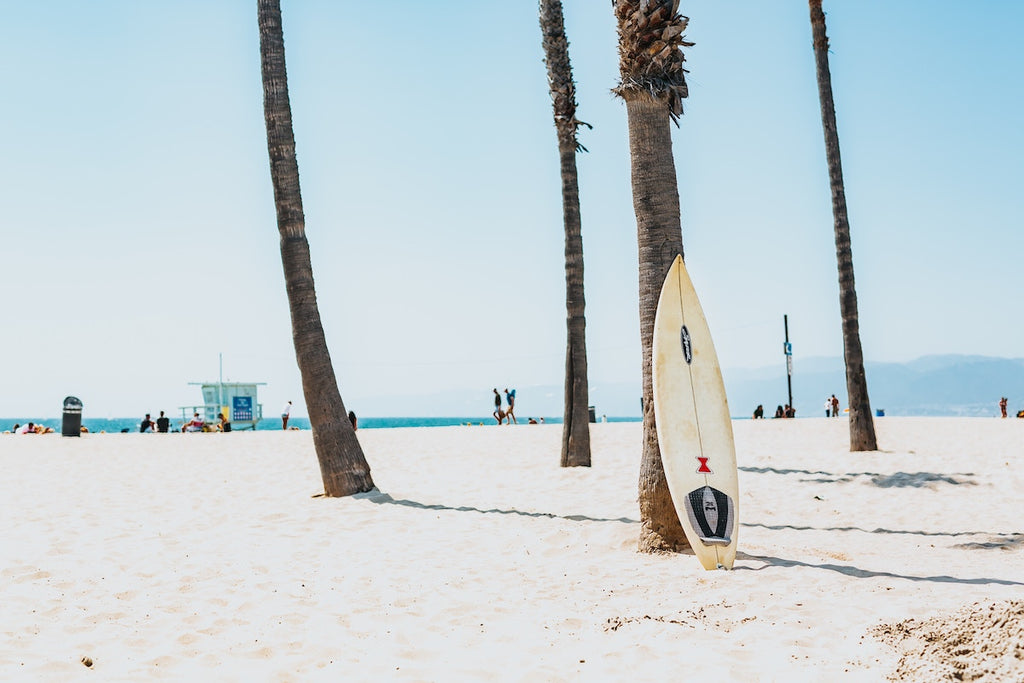 3rd Rock Sunblock Sunscreen Lotion has been selected as a finalist for the 2020 Clean Beauty Awards, presented by CertClean.
"It's a huge honor," says 3rd Rock Founder and CTO Guerry Grune. "It's been a long ride, and the world is starting to catch on."
Grune, who founded 3rd Rock Essentials with the flagship sun-care product in 2003, did it to help a friend.
"My surfing buddy got skin cancer at 23," Grune continues. "I've never been much for idle observation, so I did something about it." 
What he did was create the world's best sunscreen. With UVA and UVB protection that is literally off the chart, his patented chelated zinc silver oxide formula is the strongest and safest on the planet.
Made exclusively with food-grade edible ingredients, 3rd Rock is the world's first 100% non-endocrine disrupting sunscreen—protecting skin without risking even a hint of toxicity coming into contact with your skin.
The cytoprotective formulation neutralizes free radicals, keeping your cells and your skin vibrant and youthful—and has been hailed by the dermatologic community as the "Holy Grail" of sunscreens.
Compare zinc oxide, vegetable glycerin, distilled water, jojoba oil, whole-leaf aloe extract, beeswax, orange peel wax, and essential oils to the avobenzone, octinoxate and other toxic ingredients in your sunscreen.
"It's about changing the culture," says Grune, who, in addition to his duties with 3rd Rock, teaches at Duke University. "A lot of people used a lot of bad sunscreen for a long time. We say, 'if you wouldn't put it in your mouth, you shouldn't put it on your skin.'"
Dr. Grune is also proud of what 3rd Rock Sunblock Sunscreen Lotion does for the concern of sunscreens on reef-safety.  
"Most sunscreens have been banned in places like Hawaii and Key West—the big guys' stuff, yeah, and also lot more 'pseudo-natural stuff' than you'd think—and the bans are going to continue around the world. Other sunscreens are killing that ecosystem," he states. "Our stuff, though, is not only not bad, it actually 'feeds the reefs'. . . 3rd Rock helps them heal."
Good for people. Good for planet. The 2020s will be a time of change for this third rock from the sun and Guerry Grune, the surfing scientist has a simple message.
"Catch the
3rd Rock
wave."