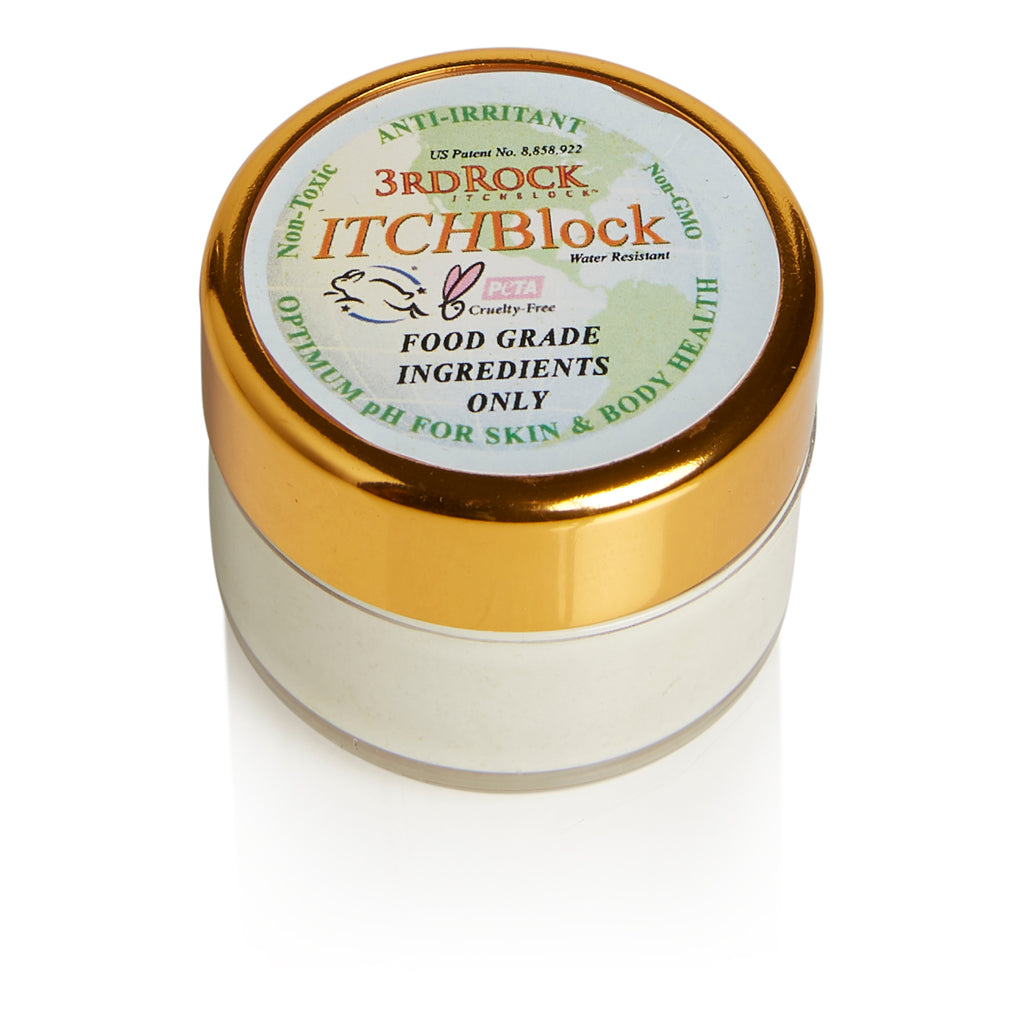 ITCHBlock™ All Natural Itch Relief Cream
$11.95
All Natural Itch Relief Cream:  
A soothing cream for active outdoor lifestyles and safe for all ages.  Using our patented 3rd Rock ZincBlock, a chelated zinc oxide complex, ITCHBlock provides instant relief effective for all types of itching associated with dry or irritated skin, insect bites, poison oak, poison ivy, and jellly fish (to name a few). Food-grade edible, all natural, organic ingredients containing no endocrine-disruptors or toxins. 
Ingredients:
Kosher organic vegetable glycerin, distilled water, simmondsia chinensis (jojoba) oil, olea europaea (olive) oil, L-arginine, aloe barbadensis leaf gel, cera alba beeswax, citrus aurantium dulcis (orange) peel wax, refined coconut oil extract emulsifier, chelated zinc oxide, olibanum (frankincense) oil, rosmarinus officinalis (rosemary) oil, tocopherol, ascorbic acid, orga...
Read More