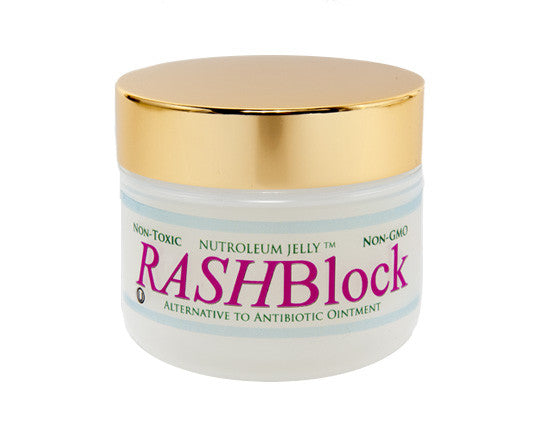 RASHBlock® 75ppm Silver Gel Water Resistant 3oz
$22.95
All Natural RASHBlock® is our non-toxic (toxin free) and petroleum-free first aid ointment we believe is the best all purpose natural ointment for cuts, scrapes, rashes, infections, bites, and skin irritations. This innovative silver gel has also saved people from Scorpion stings, burns, urinary tract infections, sore throats, and even cold sores in record time! 
Patented silver formulation natural ointment that prevents and eliminates irritation by reducing bacteria growth
Non-antibiotic first aid ointment that soothes rashes, skin irritations, angular chellitis, sores
Non-toxic (toxin free) and petroleum / oil free, with all natural, food grade ingredients only safe for all ages
More effective than antibiotic ointment based treatments
PETA/Leaping Bunny approved - neither the product nor any of the ingredients tested on animals
Diaper Rash treatment
Compare to Aquaphor and Neosp...
Read More